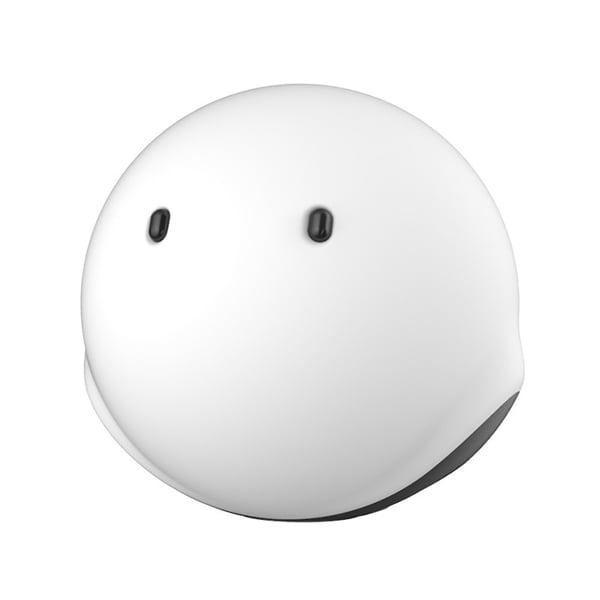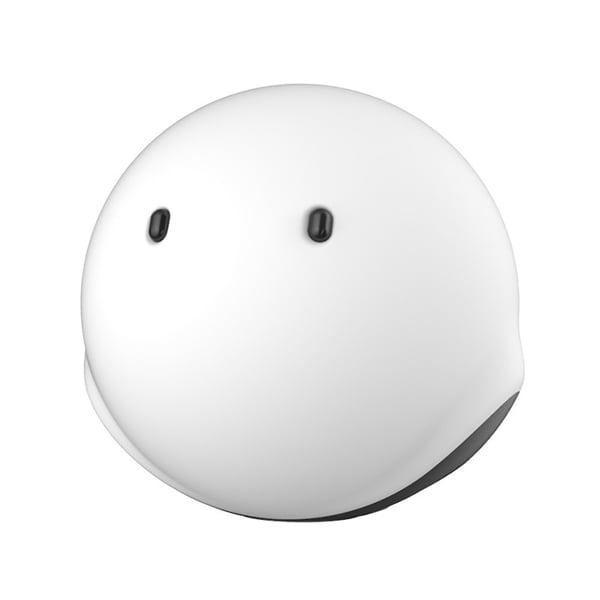 ELFY Smart Lamp
Say Hello to the Elfy
$39.99
$49.99
---
This adorable, award-winning touch control lamp goes wherever you need a warm glow and a flexible personality. Made of food grade silicone ELFY has soft, bouncy skin and fits in the palm of your hand.

ELFY likes to help with homework, read adventure books in bed and enjoy evenings on the patio. ELFY loves to interact with you. Just tap the soft silicone surface to enjoy 7 different LED light colors, or connect it to the App for unlimited color display.

ELFY comes in a cool keepsake container that doubles as a piggy bank. Everyone loves ELFY – order yours today.
---
---
---
Katherine M.
Jul 4 2017, 3:58 am
I love this light. When I got him in the mail I was so excited. Took me a bit to figure out how to open his carrier. The app was so easy to learn and he is great for a night light or something soothing. I wish there was a dim feather for when I have migraines but I substituted darker colors as a dim option. He doesn't hold the best charge but perhaps that is because I use Elfy so much! He's colorful adorable and soft. Good for relaxing and soothing anxiety and brightening up small areas. I lobe to use him to read books in the dark and to carry to the bathroom when I don't want to flip on lights. He's great also in case of power outages. Elfy has helped me when needing to go out in the dark to walk my dog and and also to grab late night snacks. He's my little bright companion and friend and a perfect addition to my life. And though I do believe there are things that could be done to upgrade and improve Elfy I still give this product a perfect score because though there are 2 or 3 things which would help improve Elfy all of elfy's functions are perfect. They perfected everything he is capable of those I do think they should add to it. Elfy is also the cutest gift and I was incredibly surprised how big Elfy was when he came. You definitely get a bang for your buck. This is a great product good for children and adults. I love Elfy and will forever more now own an Elfy no matter what. I have to say this was one of the most pleasing and satisfying investments I have made and they make perfect gifts. Also my dog loves Elfy during fireworks and loud noises. When a loud noise happens and it's dark Jitterbug curls up near Elfy for comfort. I think he is afraid if he can't see what is happening he will get hurt. So Elfy even helps my dog out. Elfy has become one of the family! ♡
---
First off, ApolloBox has a great customer support team. I had some issues with my order and everything worked out fine in the end. The lamp is packaged well and looks adorable when you set it up. The different lights available are a nice feature and the fact that it's so light (in weight) makes it easy to carry around. I hope anyone interested in an Elfy lamp just buys one! Well worth the money!
---
Cara E.
Nov 9 2016, 5:50 pm
You don't understand the cuteness of this little lamp until you hold it in your hands. Actually it's quite a bit larger than I thought it was going to be, which was a nice surprise. The little poke ball case is cute, I don't know what it has to do with the Elfy, but it works as a cute little bank, and kids can color it in if they want to, so it's like getting two products in one. As for the Elfy, it's one pretty awesome little lamp. Everyone in my office loved it, and the app to control the colors was easy to get (free) and use. I'm happy you can set your own colors because the default colors are quite light and don't show off the range of colors the lame is capable of. I think it's very cool that you can choose your own colors, and the bulb colors match up pretty well. I had no problems connecting to bluetooth, and the lamp is micro USB and comes with a cord to charge. I like how it flashes red when it's low on battery, and flashes green when it's full charge. Overall it's an adorable product and catches many people's eyes, even my cats love it. Definitely if you are looking for a unique but useable gift, consider the Elfy smart lamp, it's just a great little thing to have!
---