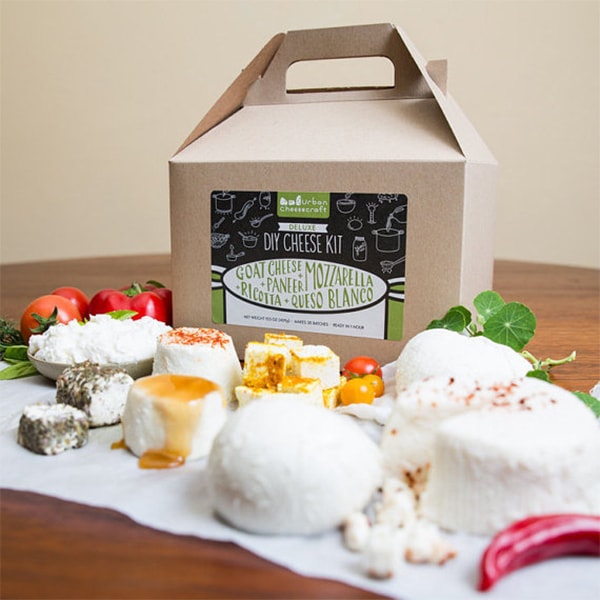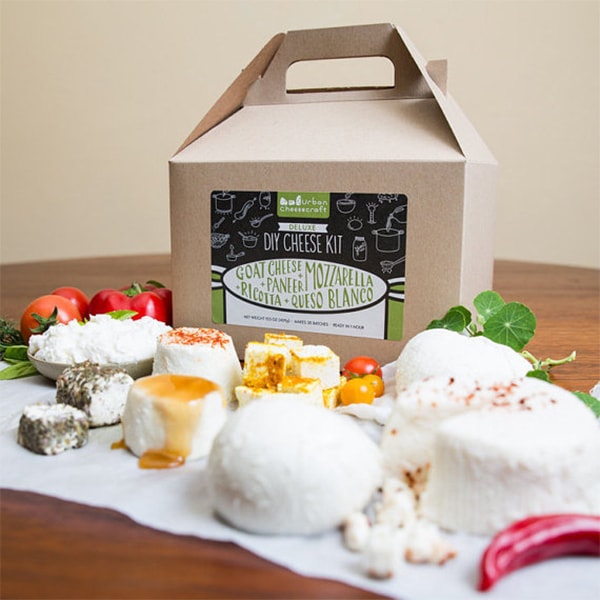 Deluxe DIY Cheese Kit
Make Your Own Delicious Cheeses
$55.99
+ free US shipping *
---
Learn to be a master cheese maker in your own home! This deluxe kit makes it easy, with all the ingredients for success. Experiment with new flavors and savor the process along the way.

Try goat cheese, mozzarella, ricotta, paneer, and queso blanco
Requires no aging, ready to eat in about an hour
Each kit makes 30 batches or more for endless flavor varieties
A great gift for foodies
---
Usually ships within 7 business days.
---
Specifications
FOOD SAFETY AND HANDLING

This large kit makes at least 30 batches of cheese. A batch yield varies from 2 lbs of ricotta to 8 oz of goat cheese. Kit shelf life is 2 years with an additional 3 years when rennet tablets are stored in a freezer.
Material

food thermometer, goat cheese molds, non gmo citric acid, non gmo gluten free vegetarian rennet tablets, non iodized flake salt, troubleshooting advice and email support, ricotta mold and wheel mold, cheesecloth butter muslin, 5 recipe booklets
---