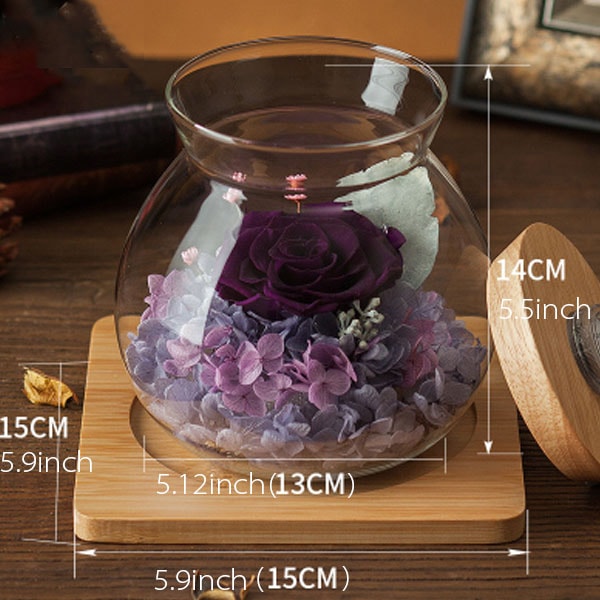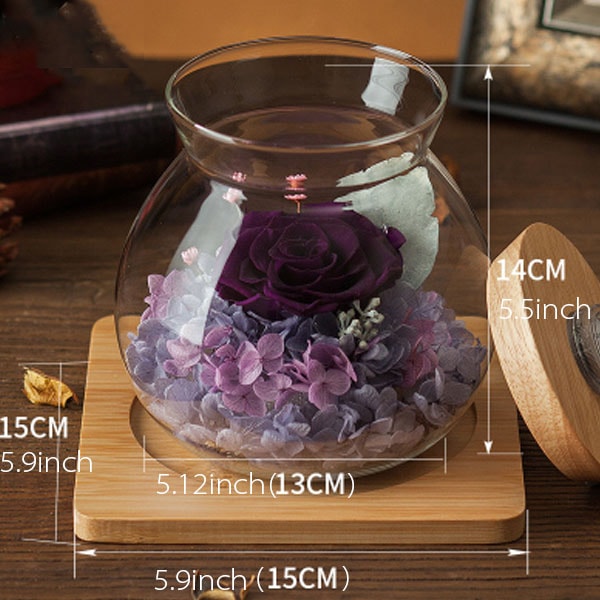 Preserved Rose Light Bottle
Lasting Beauty
$59.99
$90
---
The rose. Perfect in every moment. Delicately arranged and preserved to last, the roses in these beautiful light bottles bring a graceful elegance to your table. A deluxe floral gift for any occasion!

One-of-a-kind rose accent light to brighten someone's day
Ideal centerpiece for romantic dinners and special occasions
Light bottle sits securely on a wooden base
Available in 15 colorful bouquet styles
Preserved flowers are imported from Ecuador
To save battery, twist light unit counter-clockwise to shut off when not in use
Watch
Instruction Video
See the top 3 reasons you will love a preserved rose at
The Apollo Box Blog
.
---
---
---
hi****@yahoo.com
Jun 29 2017, 6:07 pm
I ordered this for my wife for Mother's Day from her puppy children. Purple is her favorite color so the purple rose was just right. She absolutely loved it and has it displayed on her desk at work where many of her coworkers admire it as well. She tells them where I got it from so you may get some more orders from our little spot on the map. I gave the product 4 out of 5 stars because some of the flora had worked loose inside the glass bulb and I had to repair it but it was/is still a beautiful knick knack!
---