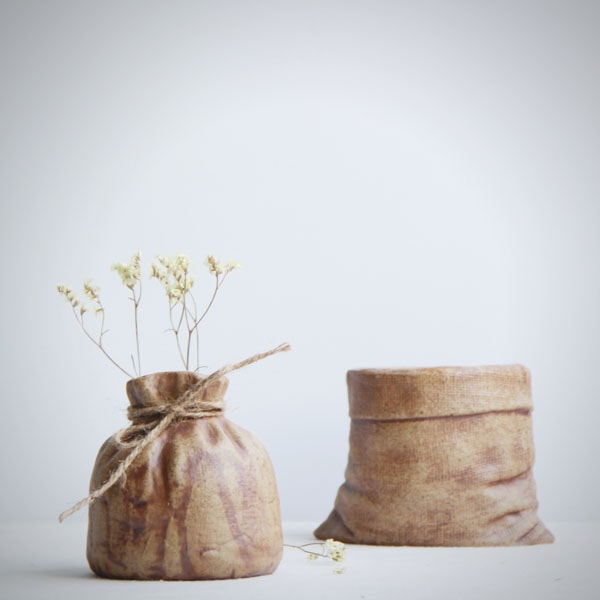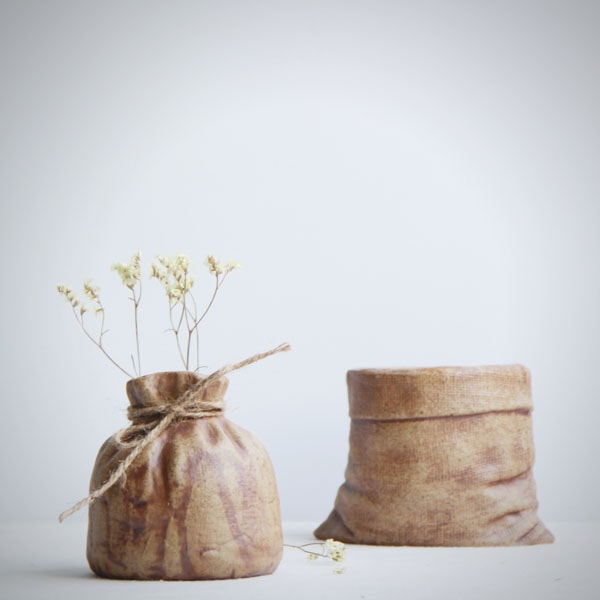 Mini Ceramic Planters
Burlap Sack Style
$14.99
$NaN
---
Bring the look of an outdoor burlap sack planter indoors with these stylish mini ceramic planters. With a small plant or succulent they bring an earthy, rustic look to your home or office.

Handmade ceramic planters
Use them for herbs on a windowsill or as a succulent planter in the office
Available in 2 styles
---
---
---
jh****@gmail.com
Jan 4 2018, 3:38 pm
Great detail. Perfect for tiny flowers or a small succulent to sit on a windowsill or a little table. No drain holes, but hopefully that won't be a problem.
---