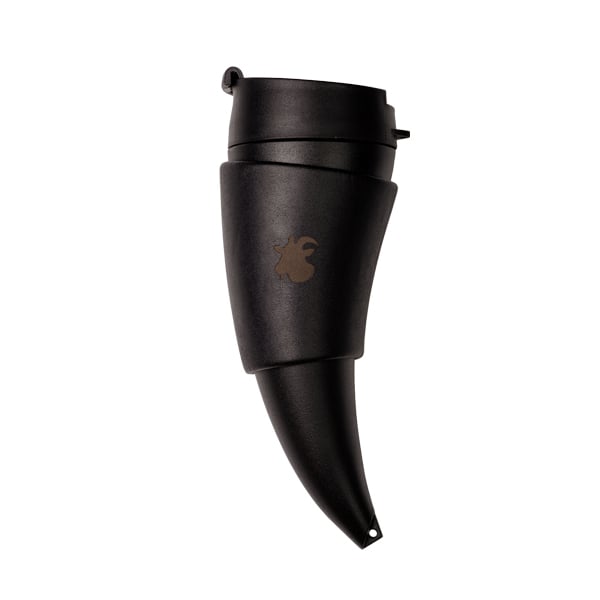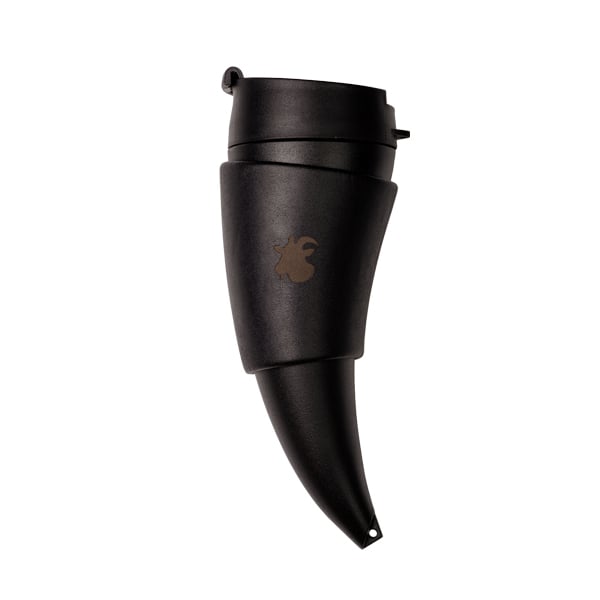 Goat Horn Coffee Cup (12oz)
Goat Horn to Go Mug, Sleeve and Strap Combo
$34.98
+ free US shipping
---
According to legend, Kaldi the goat herder noticed that his goats were dancing and frolicking after eating a certain berry. He tried it and soon he was dancing and filled with energy. So, here's to the goat for discovering coffee. The least we can do is drink it from a goat horn. And we think Kaldi would appreciate the cool carrying straps, don't you?

12 ounce goat horn coffee cup
Leak proof, ergonomic design lets you get that last sip of coffee
Comes with two straps: attach it to a bag or wear it over your shoulder
Flip the sleeve over and it converts into a cup holder
A great gift for coffee and goat lovers
---
Usually ships within 2 business days.
---
Specifications
Dimension

3.34 x 3.34 x 7.76 inches
Accessories

Two straps included
---
Dania
Awesome
Fri Jan 06 2017 01:17:58 GMT+0000 (UTC)
So awesome, I love it!
---
Sarah
Awesome
Fri Jan 06 2017 01:04:56 GMT+0000 (UTC)
I love the detail and I can take it everywhere
---
Olivia Yang Zhao
Love the product
Fri Dec 02 2016 21:49:26 GMT+0000 (UTC)
This is my favorite coffee cup of all times. I use it everyday. It is so convenient and nice, and definitely a conversation starter. I don't taste any difference about my coffee from this cup v.s. glass cup. Overall I am very happy with the purchase.
---
---